It's great to have you with us at Stormbreak
This is another of our special focus blogs on our mental health concepts and in particular for this feature, the concept of Resilience.
Resilience is such an important skill for us to develop for our mental health and well being throughout our lives. With resilience, we can be brave: we can have courage and can manage difficulties in our lives. It is also very important to recognise how it is ok to not feel brave or strong too and that we can have uncomfortable feelings like frustration or anger, and that is ok too. When we feel like this it is good to talk about and notice our feelings and to ask for help sometimes. Having resilience helps us to develop the skills of having another go and trying or best and striving for our own goals and achievements.
Watch our special animation all about Resilience and why at stormbreak we believe it is helpful to develop these skills to help us manage the ups and downs in our lives.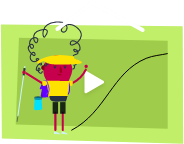 WATCH OUR RESILIENCE ANIMATION
So why is RESILIENCE important and what is it all about?
Resilience is:
Developing inner strength and courage and growing our ability to keep trying and to 'bounce back' from difficult situations
recognising that there are things that we can't control and that everyone faces difficulties in their lives
being able to endure disappointment and frustration and to be able to persevere
use problem-solving skills and communicate when things feel difficult or hard
to be able to notice and express feelings
to develop an inner strength and courage
to be able to seek help sometimes
Resilience helps us to adapt positively in the face of challenging personal circumstances and situations. It helps us to persevere and to develop an inner confidence that helps us to enjoy life and to achieve our best.
Our Stormbreak mental health lead, Clare Williams talks about resilience, helping us to understand this concept more fully and to recognise how we can acknowledge our frustrations as well as our achievements.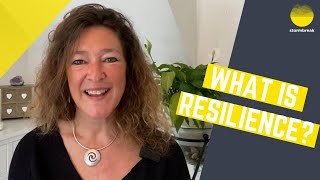 WATCH CLARE WILLIAMS TALKING ABOUT RESILIENCE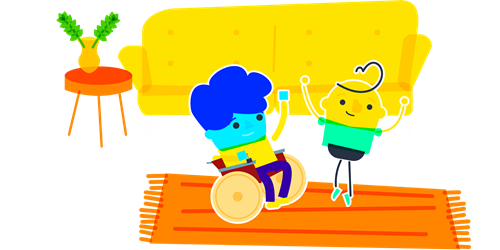 Try this stormbreak: Life in balance as Kate focuses on resilience and helps us to hold steady when things feel uncertain:

Life in balance · Kate · resilience
Helping our children with Resilience
In understanding the importance and some of the benefits to us of developing resilience, it is helpful for us to think about how we can support children to develop an inner strength, to have courage when things are difficult, to persevere but also to ask for help and to develop resilience that can help them throughout life.
We can help our children by conveying belief in them in being able to achieve their goals despite adversity
We can help them by modelling perseverance and problem-solving skills
We can encourage them to talk to us and share how they are feeling and we can allow them to share their frustrations, anxieties and worries as well as supporting them to overcome these feelings and situations
We can encourage them to try again, to have another go and reassure them that it is ok to make mistakes and that this is a natural part of life and learning
This enables children to experience and learn from challenges and situations that may arise for them. It equips them with the inner strength and belief in themselves but also allows them to recognise and express their feelings when they need help or encouragement. Resilience comes with the support of the trusted as adults around them to grow courage and belief in themselves and to take the steps forward on their journey through life.
Join Clare, our Stormbreak mental health lead, in thinking about how we can inspire our children to develop resilience and know how vital it is that children have trusted adults who encourage, listen and support them to have a go and rise to their own challenges.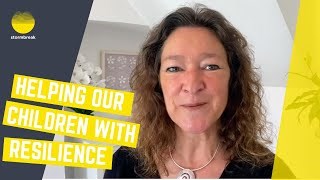 WATCH HELPING OUR CHILDREN WITH RESILIENCE
Try another stormbreak, this time Pebble meditation with Mrs Dorrill: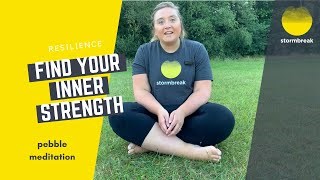 Pebble meditation · Mrs Dorrill · resilience
This stormbreak helps us to find our inner strength. We can all have difficult feelings such as anger, frustration or disappointment. Sometimes we need to notice and take care of these feelings so that we can use them to create our inner strength and courage.
Have a look at other stormbreaks that focus on resilience. Which is your favourite one and how might it help you? See if you can notice which ones help you to feel brave and to have courage but also allow you to have feelings like frustration and disappointment because it is important to know that we can have all these feelings and that is ok. When we notice these feelings we can then begin to develop problem-solving skills and overcome these more uncomfortable feelings.
We are excited to see how you begin to notice and to develop your resilience. Being able to have another at something tricky or to believe you can achieve something even when it is hard is an important life skill. It is also important to ask for help and to know that we all need help sometimes. We hope you enjoy developing your inner strength and courage and can celebrate your successes as well as how you overcome the obstacles along the way.